New year, new content: over the next weeks, we'll introduce some of those living legends who are still around and kicking. Under each article, we'll let you know how to contact these artists, so in case you are in a position to invite them over for a concert, voice a tune or even just record a dubplate, please do so!!! We'll start with…
…DENNIS WALKS!
An exceptional singer, Dennis Walks started to work professionally in the early 60ies. Probably best known for his seminal "The Drifter", he enjoyed early success that took him on tour worldwide. Despite his talent and smooth vocals, however, the big break-through never came, and today Mr. Walks lives a modest life in Kingston.
Adabu Foundation and Photographer China Hopson met the elder in the yard of Soundwave Studio to have a chat about his career and his current situation:
Tell us about yourself, Mr. Walks!
My right name is Dennis Vassell, I was born on May 26th 1947 in Spanish Town. I started my primary school there, different from that, I start singing from I was just seven years old. I grow up in Kingston, you know, and I used to sing for this white lady, Mrs. Stephenson, she had a store close to where I lived. She always called me to sing Brown Skin Girl, and she always give me a 2 cent, a florin, a half crown, that time we used to use pound, she always give me one a dem coins. The songs she wanted me to sing was "Brown Skin Girl, stay home and mind baby." (sings), she always wanted me to sing that.
So, anyhow, moving on, I was going to school, and when I reach like 14, 15, people always say to me "Why you don't try to sing, you been singing all di while, you sing at your house, you sing on the canal bank, why you don't go and see if you can get yourself recorded!"
I was scared because I thought you have to pay to do that, but my friend said "No, you don't have to pay, there is a man named Duke Reid on Duke Street in Kingston, if you go to him and tell him you want to sing, he will make you sing." Then, one day, I go there, and when I see Duke Reid I was so scared because he has one gun here, one gun there, and him ten finger full a rings. Me start tremble because me never see that before in my life. And we stand up there and him say "Fire!" and me stand up same way because me no know wha mean fire, and then my friend say it mean you have to start sing. And me start sing three song and he say to me "Better luck next time!", that means he didn't take me.
Anyhow, we leave and work on some more song, and in three months time we go back and Duke say "So you come again?" When me start the first song he say "Sing the next one!" but right away the wife say "Mr. Reid, let him start again the first song!" So me start sing back the first one (sings) "On my dream boat I have been waiting such a long long time for you. Why I'm waiting it is just because I love you and I don't love no one but you." After I do that, he say "Ok, go upstairs." so I passed the test.
And he take me to the studio another day and he record me with Tommy McCook and the Skatalites, so anyhow, I do that song and the night after he was playing at Forrester's Hall, he was playing there. So, he play my song to another sound, it was like a soundclash, and when he play my song he beat the other sound! And he was walking with me through the club because my tune kill sound!
That must have been exciting for you – your first hit song?
Yes, because me no know my tune can kill sound, dem time de, it was 1963, '64. Now, coming down the line in the 60ies, I was in town and then I was with Amalgamated which is Joe Gibbs, and I had one song on the Amalgamated label called Having A Party. It was the flipside of Run Come Walla or so, a Pioneer song. Moving on to '67, I meet Harry Mudie, he take me to the studio and we recorded Drifter and Heart Don't Leap. Drifter became a big song for me, so moving on to '74, the song called Margaret take me to England.
So you went on tour there? Was that a time when you earned some money from the music?
You see, we guys do song those time not really for money, because we never really think of getting money. We only want to know that my song out there and me can hear me song, and my friends can hear me song, to know that it's me on the radio and everybody gather round to hear me. Like on a saturday, when Duke Reid have his program and he start play the song and everybody gather round and ask who did the song? That was nice, we enjoyed that. I'm so glad to know that we can do a hit song, but we never expect money. Sometimes we get some royalty, they give you something like 5 cent a copy off a each record, but you never know how much they sell. They come tell you 500 copy sell. And your song reach number 5 on the charts and they say 500 copy sell.

So, from the talent that you put on vinyl back then, are you able to cover your costs of living?
Yes, right now we live off my songs same way. As I say, my songs take me to England, Canada, America, Japan, Brasil, Trinidad, Grand Cayman, Barbados, a whole lot of places, so I appreciate that. So what I was doing from them time, that still take care of me and I carry on.
Do you have any new projects at the moment?
I have an EP coming out shortly. I recorded it in New York with a promotion label called Summit Hill Promotion. I had another EP coming out with this guy, Ron, but it no mix as yet, so we'll talk about this when it finish.

Do you still perform on stage?
Yes, I still do shows! I still move around and travel. It is nice really meeting you guys, I've never been to Europe, I've been to London, Wolverhampton, Birmingham, Leicster, Manchester, we did shows all over there, but I've never been to Europe where you guys are from. So, soon I guess, we can make it.

If people from abroad want to contact you, how can they reach you?
They can reach out to pitchroof47@gmail.com

Pitchroof?
(laughs) I used to sing that song "Up On The Roof", and while me sing that, all the time they call me Pitchroof in my area, and that name stuck on me (laughs).

Thank you for the time, Mr. Walks, and all the best for you!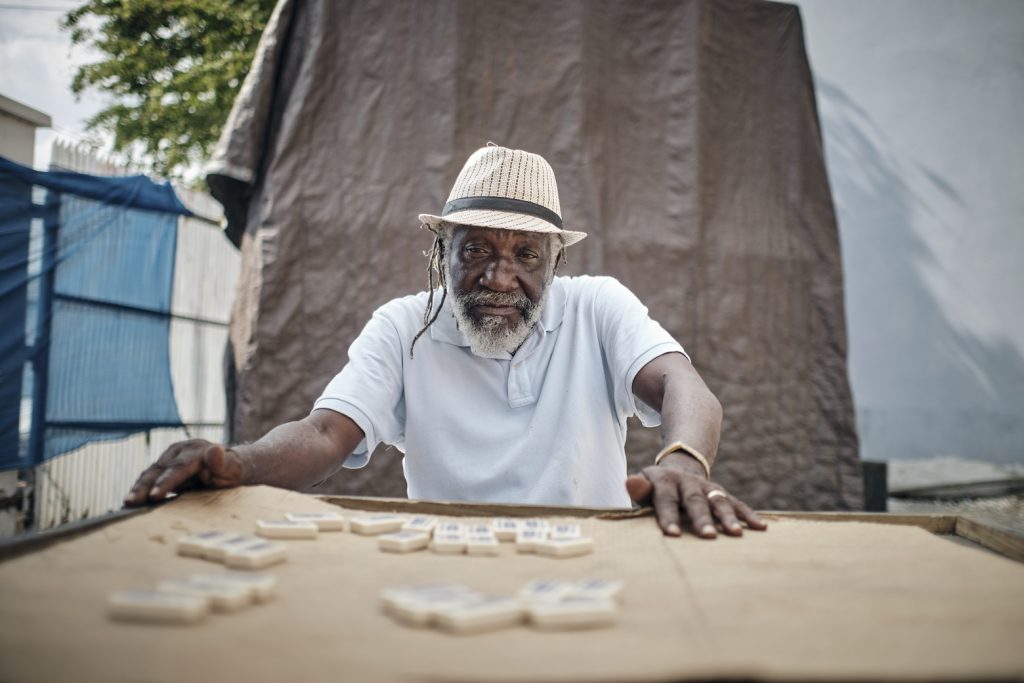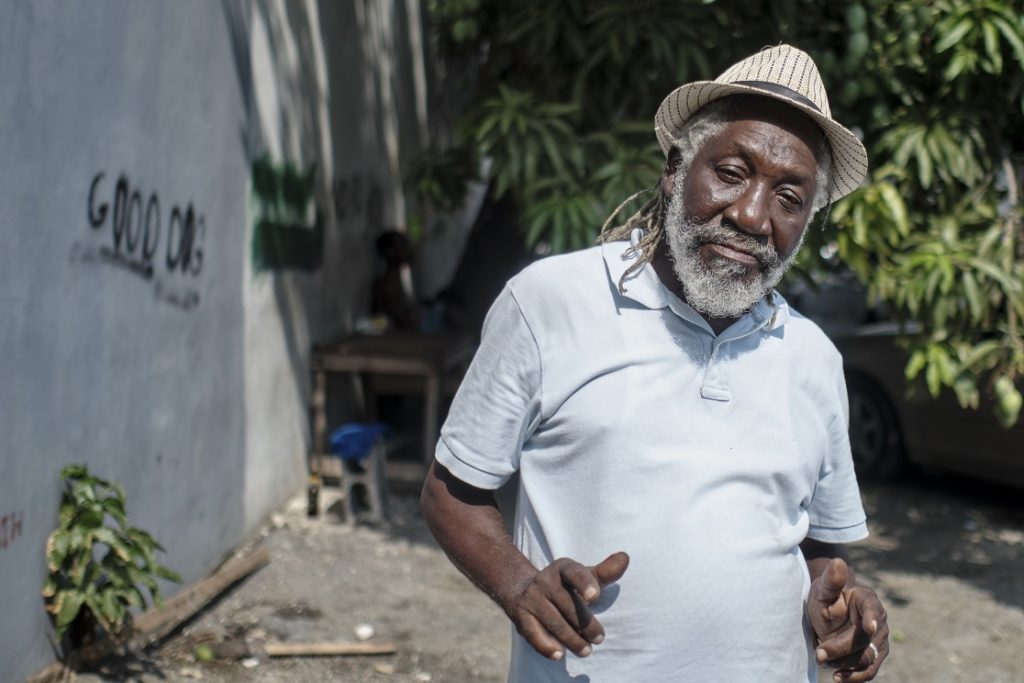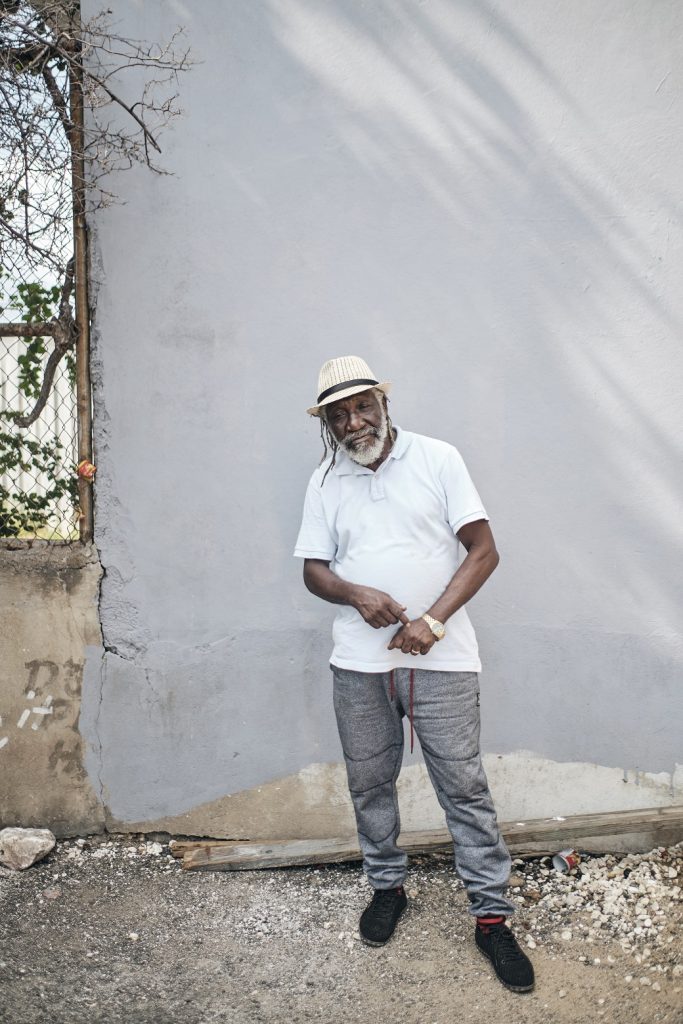 Contact: Dennis Walks on Facebook